SeaTac Airport Parking
Welcome To Jiffy Airport Parking Seattle
Jiffy Airport Parking Seattle gives customers an excellent parking experience for their overnight parking needs. Our off-site Sea-Tac Parking lot is located just two miles down the road from Sea-Tac International Airport. Jiffy Airport Parking only accepts credit or debit for parking reservations.
Jiffy Rewards Program
Our frequent parker program lets customer take more advantage of their Sea-Tac parking by earning points for parking benefits!
Earn free days of Seattle Airport parking in a Jiffy!
Get there faster! Our fast, free SeaTac shuttles are always running.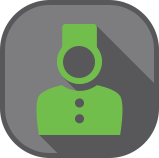 Premium Service
Our team of Parking People® are ready to serve you 24/7/365
Valet Service
Our express check-in and check-out service means you are in and out in a Jiffy!
Take More Control On The Jiffy App
Book your Sea-Tac parking reservations online from our website and book your parking space for free! or download our mobile app for iOS and Android devices for online reservations. With the Jiffy Parking App, customers can make their own reservations and change reservation dates on the fly.