SeaTac Airport Parking
Jiffy Rewards
Earn free days of SeaTac Airport parking in a Jiffy! Click for more information!
Fast, Free Shuttle
Get there faster! Our fast, free shuttles are always running.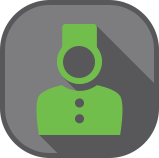 Premium Service
Our team of Parking People® are ready to serve you 24/7/365
Valet Service
Our express check-in and check-out service means you are in and out in a Jiffy!
We want to hear from you!
Please take a moment to review Jiffy Seattle Airport Parking and tell us how we did.