SeaTac Airport Parking
Offering The Lowest Seattle Airport Parking Rates
Jiffy Airport Parking Seattle gives customers an excellent parking experience for their long -term or overnight parking needs. Our off-site Sea-Tac Parking lot is located just two miles down the road from Sea-Tac International Airport. Jiffy Airport Parking only accepts credit or debit for parking reservations.
Our Services
Looking to park for the lowest rates near SeaTac Airport? Jiffy Seattle provides customers with the best rates for their reservation when you reserve for free online. Choose how you park with either valet or self-park. Our shuttles run around the clock so no matter what time your flight is departing or arriving into SeaTac, our attendants are ready to take you to your next destination.
Rates and Fees subject to change. Daily rates do not include additional fees and taxes. Please review the FAQ page for a description of applicable fees and taxes.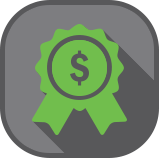 Earn free days of Seattle Airport parking in a Jiffy!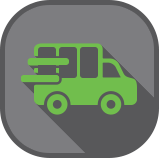 Get there faster! Our fast, free SeaTac shuttles are always running.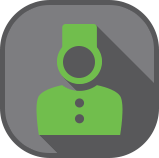 Premium Service
Our team of Parking People® are ready to serve you 24/7/365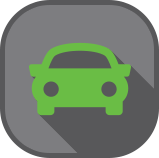 Valet Service
Our express check-in and check-out service means you are in and out in a Jiffy!
Friendly Staff At All Hours
Our customers love our attention to detail, that's why you can always count on our team to be there for you when you need assistance. Our professional attendants will treat your vehicle as their own, so you know that your car is in good hands when parking with us. In addition, you can always count on Jiffy Seattle for quality service 24/7, around the clock shuttle service to and from Sea-Tac Airport's terminal, as well as a positive attitude to brighten your day.
Take More Control On The Jiffy App
Book your Sea-Tac parking reservations online from our website and book your parking space for free! Or download our mobile app for iOS and Android devices for online reservations. With the Jiffy Parking App, customers can make their own reservations and change reservation dates on the fly.