SeaTac Self-Park
Park On Your Terms At Jiffy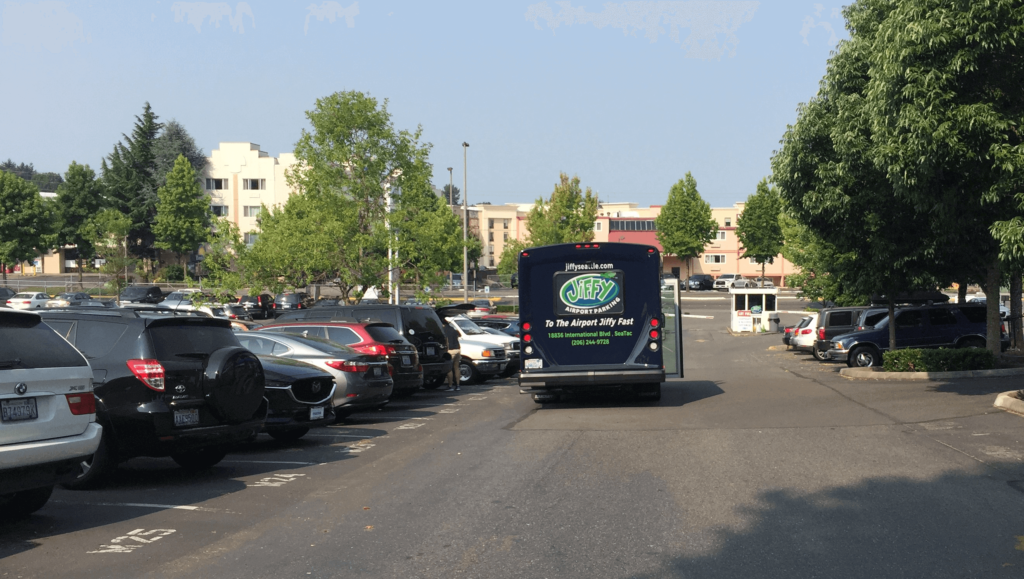 Take control of your parking by reserving a self-park space at Jiffy Seattle.
When you're searching for SeaTac parking, knowing where and how your car is parked can ease your mind for the rest of the trip. That's why Jiffy Seattle offers travelers the option to self-park! Our paved parking lot is close to Sea Tac International Airport and has 950 parking spaces for you to choose from.
Once you arrive at Jiffy Seattle, pull a ticket from the machine and find an empty parking space the area designated for SeaTac International Airport self-parking. Grab your belongings and hop on one of our quick, comfortable shuttles for a fast, free ride to your terminal.
Once you arrival back at the terminal and collect your luggage and call our facility to request a shuttle. We'll meet on level 3 of parking garage at either island 1 or 3. Just hop on one of our returning shuttles and we'll quickly bring you back to your vehicle so you can continue on your journey home.
Looking to save on your SeaTac long-term parking? Take advantage of our weekly rate to make your trip even more enjoyable.
Make your SeaTac Self-Park reservation in a Jiffy online today!