Blog
7 Beautiful Locations for a Destination Wedding
7 Beautiful Locations for a Destination Wedding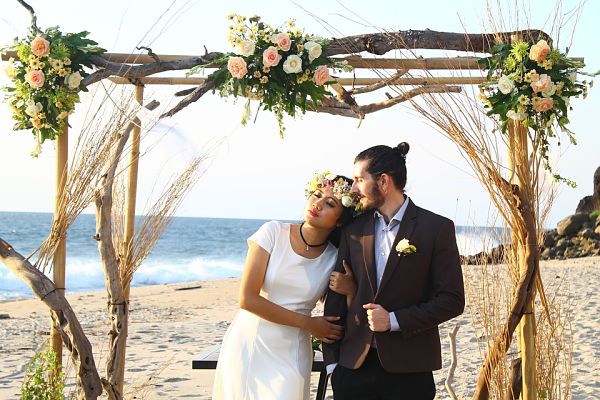 Your wedding day is one of the most important days of your life and at our SeaTac Airport parking company, we know you want it to be perfect. If your dream is to have a destination wedding, we have a few places that we think are a great choice. Whether you want to tie the knot on the beach, in the mountains, or in the city, here are some ideas for inspiration:
Aruba
Aruba is one of the most popular destinations for a wedding, and for good reasons. Of all the Caribbean islands, Aruba sees the least amount of rainfall, so you can plan your beach celebration without worry. You'll enjoy sparkling white sands, clear turquoise waters, friendly locals, and the overall feeling of a lush, romantic escape.
Antigua, Guatemala
There's a unique, historic charm about Antigua that makes it a great place to tie the knot. According to wedding specialist Julio Aceituno, couples often choose between two popular sites: the Hotel Museo Casa Santo Domingo, a hotel and museum that sits on the ruins of an ancient monastery, and Lake Atitlan, a picturesque body of water with views of the surrounding volcanoes.
The Hawaiian Islands
Want to have a destination wedding that's still in the U.S.? Hawaii is the perfect place to go. No matter which island you choose, you'll be surrounded by beautiful blue waters, stunning mountains, and tropical palm trees. Plus, there are plenty of things for your guests to do while they're there. You can easily put together a suggested itinerary of horseback riding, snorkeling, surfing, hiking, and much more.
Aspen, Colorado
Love the idea of a rustic wedding? Make it a truly rustic occasion by getting married in the mountains. Aspen is nestled in the beautiful Rockies and offers a ruggedly beautiful backdrop any time of year. You'll find a variety of lodges and resorts to choose from along with all of the amenities you need in order to complete your wedding vision.
Montreal, Canada
Don't want to go all the way to France for your wedding? Head to the French-speaking city of Montreal. You'll find romance, glamour, and enchantment, all without having to jet-set to Europe. Montreal is a great place for friends and family members to explore, and with its many chapels, gardens, hotels, and churches, you can easily find a place for your big day.
The Florida Keys
If you love the tropical, laid-back vibe of the Caribbean but want to stay a little closer to home, consider the Florida Keys. Not only are they an affordable alternative, but each key has its own characteristics and you can choose the one that suits you most. Book a sunset ceremony in Key Largo, an energetic celebration in Key West, or a low-key villa in Marathon.
Montego Bay, Jamaica
Looking for a wedding weekend that's all-inclusive? Montego Bay (as well as other areas of Jamaica) offers a variety of resorts that have anything and everything you could want for your wedding day. This means it'll also be a fun trip for your friends and family without the hassle of planning.
Wherever you plan your wedding, make sure you and your entourage make a SeaTac Airport parking reservation with Jiffy. We'll start your wedding experience off right!